5 Christmas present ideas for him
Marcela Binova
Most of us are always on a lookout for new and original Christmas present ideas for him. Unless your brother, father, uncle, friend, son or partner have a specific hobby, that annual Christmas present hunt can be anything but smooth riding. After all, craft beers, whiskey, deodorants, socks and funny t-shirts are nice safe go-tos but unlikely to set his house on fire. We also know that men are changing. The times when men had to look and behave like cavemen to prove their manhood is (fortunately) over.
Imagine this year being different. That smile on his face suggesting first surprise and then genuine joy from an original, well thought through present. That feeling of happiness that you really through about his present this time and haven't fibbed him off with a voucher or another pair of funny socks. Special moments that you will fondly remember years to come.
Be inspired by our original Christmas present ideas for him:
Does he like to keep active or enjoys the occasional chill in the park or at the beach? Is he an avid traveller? Recycled eco towels are a great present for any man, and they are kind to the planet. Each eco towel is made 100% from soft absorbent microfiber from recycled PET bottles, making it not only a practical, but also a sustainable gift. Let him fall in love with the only towel he will ever need for all his travel and outdoors adventures – beach, bike, hike, camping, travel, and so much more. Just the perfect design for him and get ready to rock his world with the coolest Christmas present ever!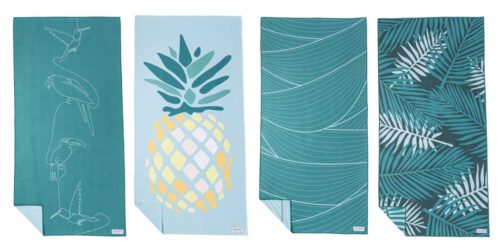 Idea no. 2 – Cork exercise mat Bamboo
Every man wants to feel and look fit. The times when men liked to justify their rounded midriffs with 'who needs a six-pack when you can have a barrel' are (almost) over. Men are increasingly starting to adopt healthier lifestyles and part of that is breaking that occasional sweat. Cork exercise mat Bamboo is a 100% natural mat made from cork and rubber, designed to last, anti-slip, non-microbial, non-allergenic, with an original design.  The perfect Christmas present for men who like to look and feel good. And if you want to upgrade that experience, why not get him matching cork blocks!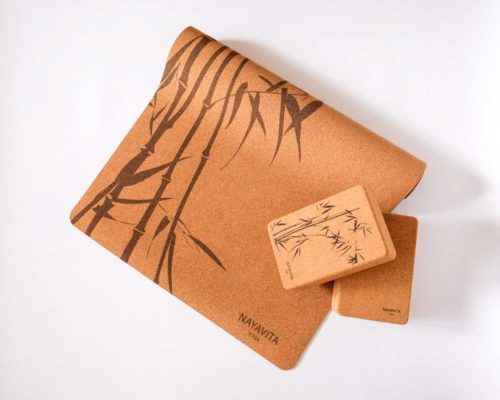 Christmas presents for men don't always have to come from the pool of traditionally approved 'manly' items. More and more men now realize self-care never killed anyone. Not all men will admit it, but they envy the way women indulge in decadent moments of 'me-time'. Men also want to be pampered so give them a present that will tell them 'I see you, and I get you'. Relaxation eye pillow Ash is hand made with love, filled with amethyst crystals and aromatic chamomile. The weight of amethyst crystals copies his face contours, micro-massages tired eye muscles, and blocks all light, for deeper relaxation. More so, amethyst and chamomile relieve tensions and stress, induce feeling of relaxation and calm. The ideal present for men who work behind a computer, have problems sleeping, suffer from headaches, or just like to take that me-time they deserve.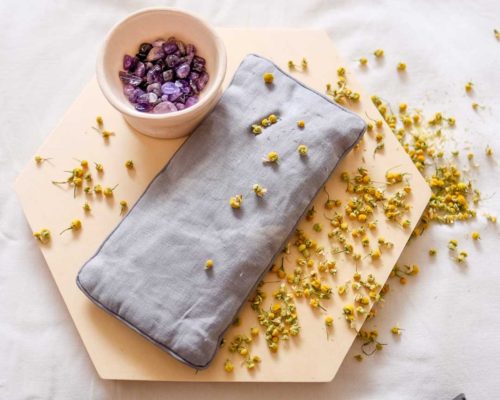 Who doesn't like the intimate light of a candle, the gentle aroma as essential oils release into the air. Aromatic candle is a great addition to his home decor, irreplaceable prop to set the mood and a way to relax and let go. This hand-made soy wax candle Into the Woods contains natural essential oils from white fir, cedar and pine, invoking that feeling of a long walk in the woods. Packed in a chic green glass vessel, Into the Woods has a thick slow-burn oak wick to last longer. The best candle for men you will find!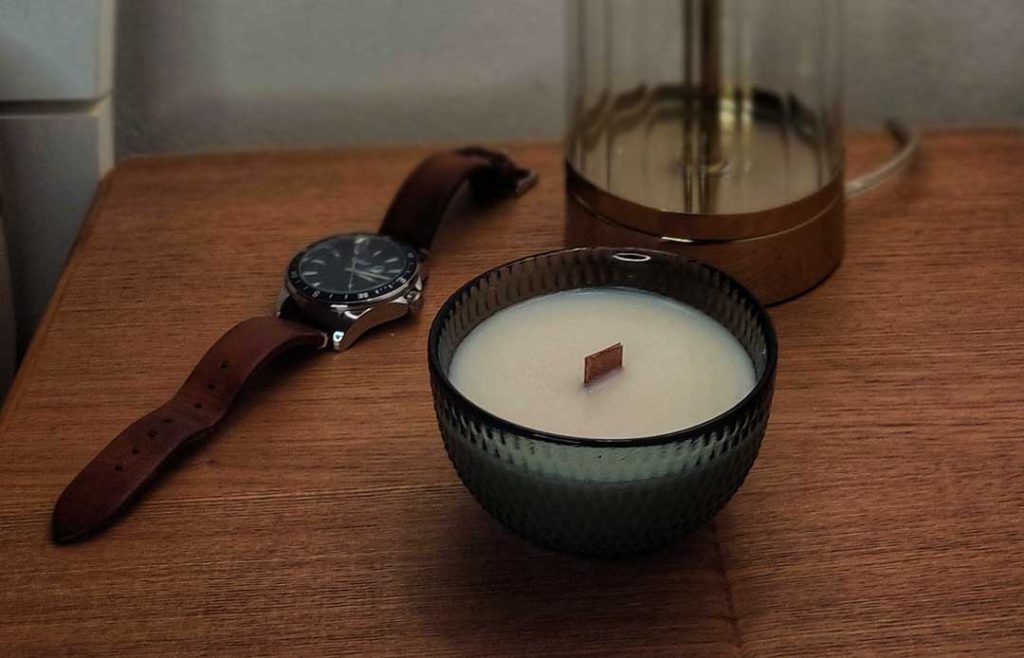 Glass water bottle is the perfect Christmas present for any man who likes to keep his drinking regime throughout the whole day. With 750ml, light and durable design, borosilicate glass bottle is perfect for trips, long days on the town, nature adventures and even sport endeavors, as well as days in the office with plenty of water always at hand.  The chic felt cover doesn't only l00k great, but provides additional protection for the bottle. And the bottle is dishwasher safe! Practical sustainable Christmas present for any man.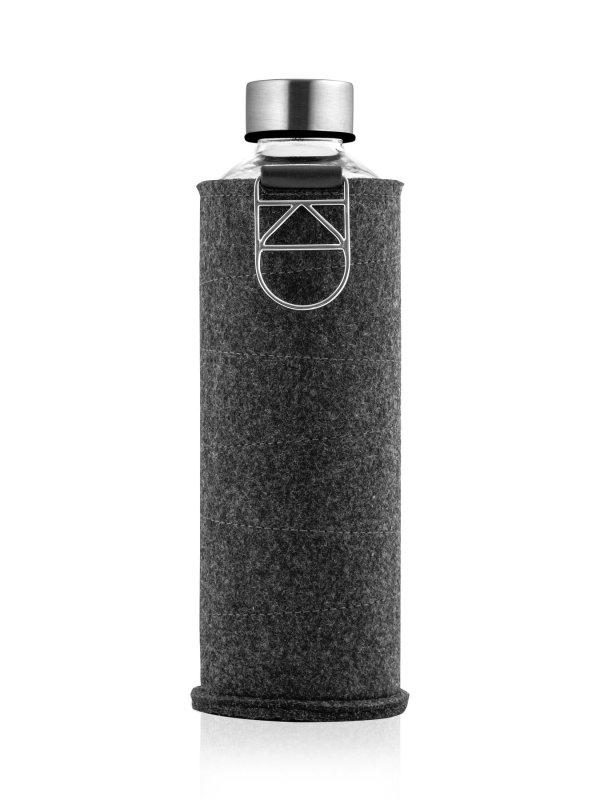 We hope you found our Christmas present ideas for him useful and inspiring. Surprise him with an original Christmas present with an idea that shows him how much you care.
Thank you for reading!
Marcela & Frankie