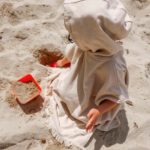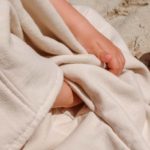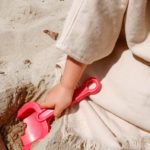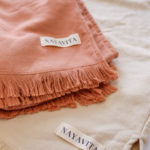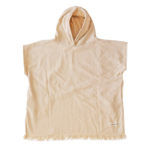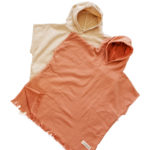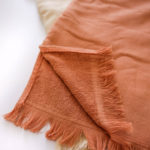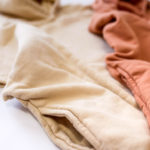 KIDS PONCHO TOWEL | NATURAL

KIDS PONCHO TOWEL | NATURAL
990 Kč
990 Kč
Introducing our new luxurious hooded kids poncho towel, made with love for our little 3-6 years explorers and outdoors lovers. The perfect accessory for beach, pool, garden or after-bath home fun.
Made from the softest 100% natural cotton with an oversized hood, inner pockets and fringe tassels. Comfy sleeve-less cut allows free movement whilst keeping little hands free to play, staying warm, cosy and dry.
Pick from two timeless colours suitable for girls and boys – natural and tuscany.
SIZE: 3 – 6 years old although can loose-fit some 2 years old
FEATURES
100% premium combed cotton (300gsm)
Safe and soft natural material suitable for children's sensitive skin
Ultra-absorbent and faster drying thanks to non-twist yarn
Soft terry lining for extra comfort
Oversized hood to dry hair and provide wind protection
Inner pockets ideal for collecting shells and other treasures
Perfect for drying, playing or changing after a swim, bath or a little splash around
Description
Care Instructions
Reviews (8)
Description
Hooded kids poncho towel made from the softest 100% combed cotton with soft terry lining.
The 300gsm zero-twist cotton yarn is breathable and luxuriously soft and smooth on our kids' sensitive skin. It absorbs air between fibres, giving it an even softer feel and faster drying properties. 
This cute poncho towel has an oversized hood, sewn-in pockets and a stylish bottom eyelash fringing. We hand designed this lux hooded kids poncho towel to keep our little explorers warm, dry and comfortable after a swim, bath, shower or whilst playing on the beach, by the pool, at home or in the garden.  Our loose design allows for free movement, keeping small hands free to play and explore while staying warm and dry.
MATERIAL: 100% cotton
SIZE: 3-6 years
DIMENSIONS: 60 cm x 64 cm
If you want to find out more about NAYAVITA or our eco friendly goodies, check out FAQs.
Also, did you know that NAYAVITA is also making recycled and eco friendly yoga mats and props? Check out NAYAVITA YOGA to read more.
Wash separately before use. Machine wash at 30°C gentle cycle with similar colours. Do not dry clean, bleach or tumble dry. Evenly spread out on a flat surface to dry.