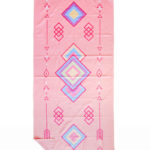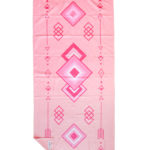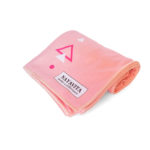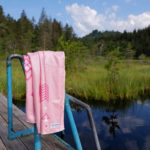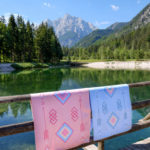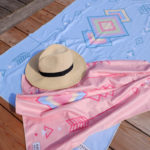 TRIBAL | LIGHT PINK

TRIBAL | LIGHT PINK
990 Kč
990 Kč
Unique sand free beach towel for all your adventures made from recycled microfiber. The perfect sustainable travel and outdoor accessory that has style.
Each beach towel is made with love from approximately 28 recycled ocean-bound plastic bottles. We give single-use plastic new life, and you give this life new purpose. Join us!
The sea has always played an important role in indigenous cultures. It was not only a source of livelihood, but also a cradle of seafaring, an important trading network, a place for rituals and a home to sacred beings, such as the whales in ancient Hawaiian paintings.
FEATURES
Lightweight – weighs 450g, easy to carry and ideal for travel
Compact – folds small so won't take all the space in your bag
Ultra-absorbent – despite its lightness absorbs water well
Quick-drying – dries faster than traditional beach towels
Double-sided – you won't get bored. Simply flip your towel over for a fresh look
Sand free – no loops, no sand. Simply shake out and go
Full-sized – with 80 cm x 160 cm it's big enough to use as a mat or wrap yourself in it after a dip in the sea
Description
Care Instructions
Reviews (6)
Description
Tribal designer beach towel made 100% from recycled plastic bottles. The unique features of this large sand free beach towel make it the perfect addition to your travel kit, beach bag, hiking backpack, biking pocket, camping gear, van-life essentials or a picnic basket.
The only towel you need for all your outdoor and travel adventures. And it looks amazing!
This tribal designer beach towel has been hand-designed exclusively for you.
MATERIAL: 80% polyester / 20% polyamid
DIMENSIONS: 80 cm x 160 cm
WEIGHT: 450 g
If you want to find out more about NAYAVITA or our eco friendly beach towels, you can check out FAQs.
Did you know that NAYAVITA also makes eco conscious yoga mats and props? Check out NAYAVITA YOGA to find out more.
Machine wash on a gentle cycle at 30°C, and leave out to dry. Do not tumble dry or dry clean.