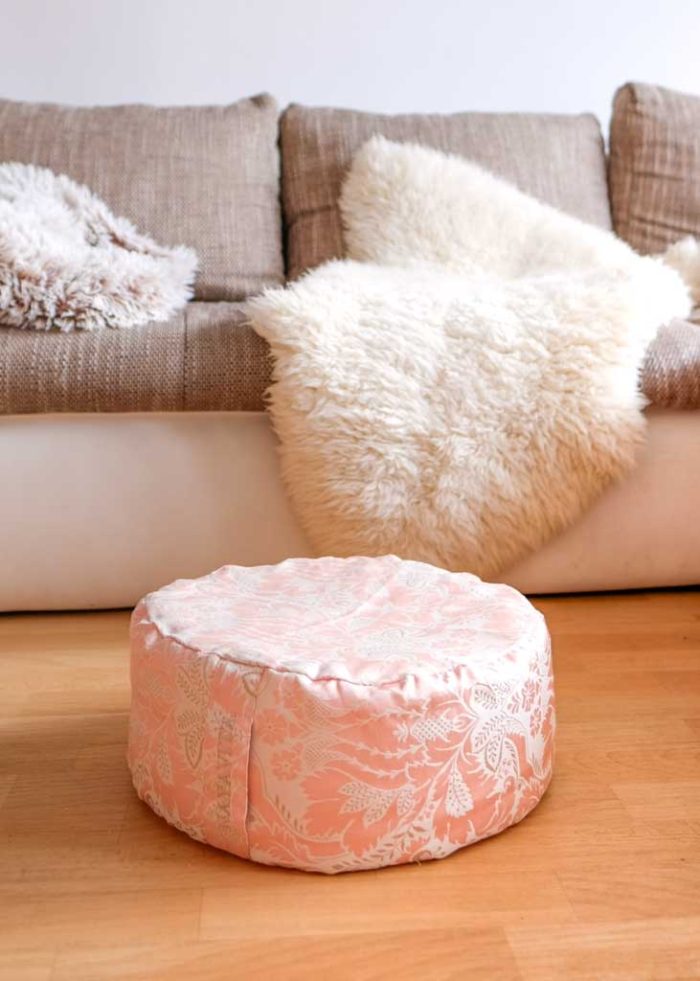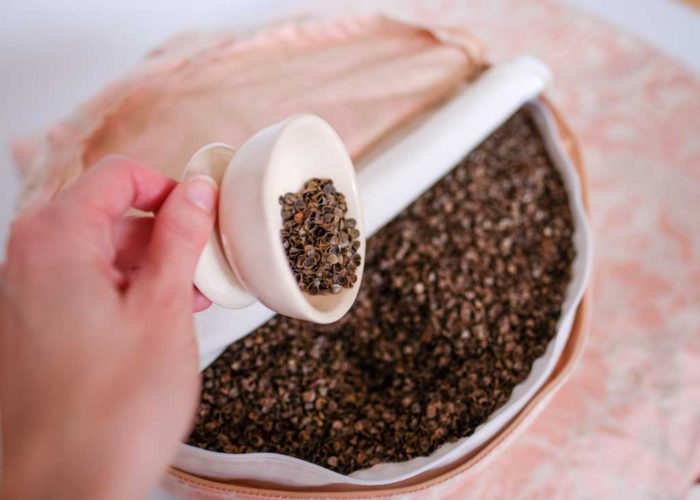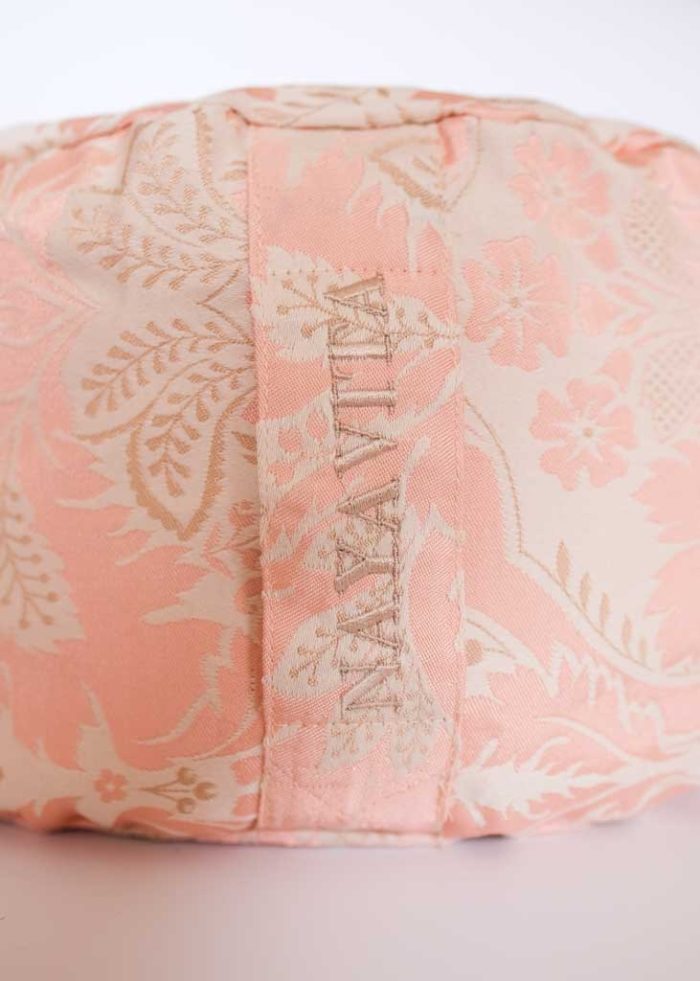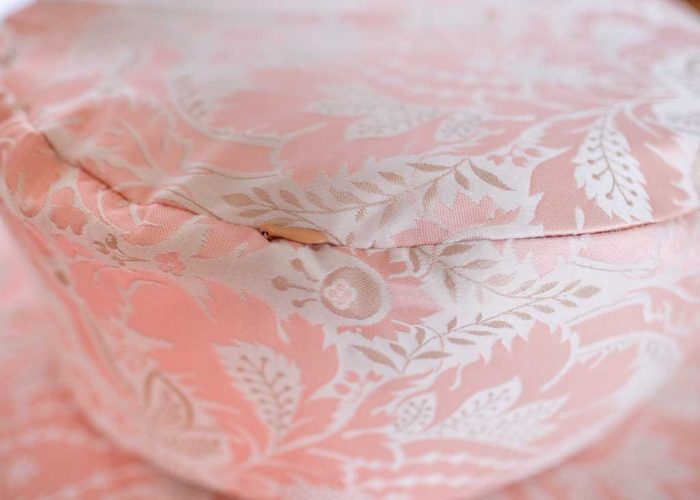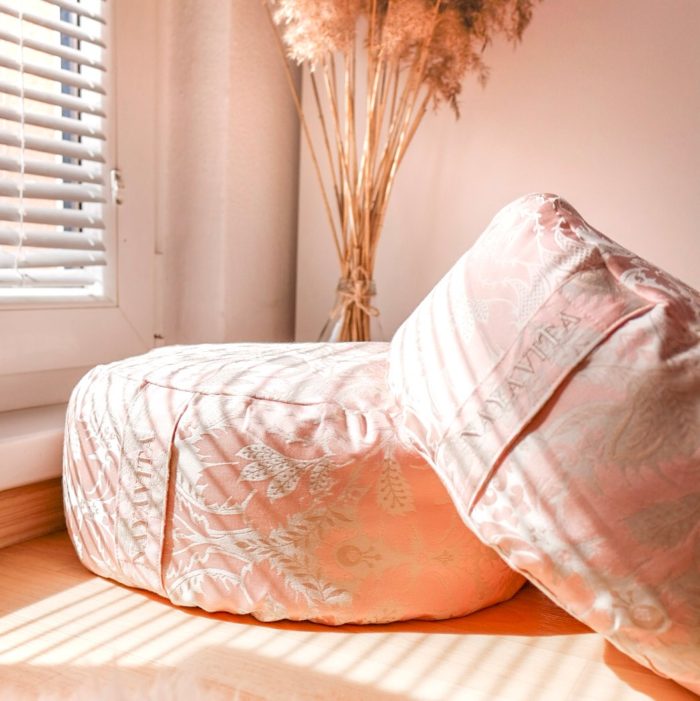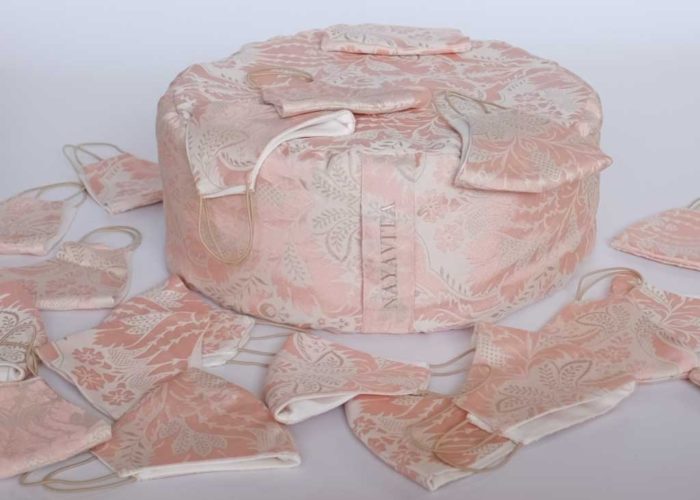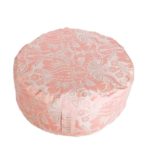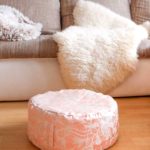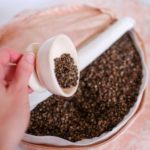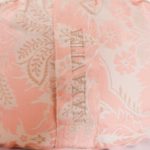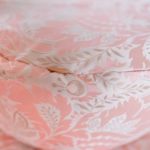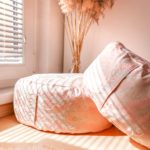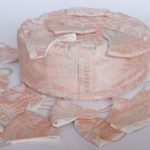 Pomegranate | Meditation cushion Zafu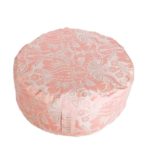 Pomegranate | Meditation cushion Zafu
€ 80
€ 80
Meditation cushion zafu is not only a practical prop for yoga, meditation, relaxation and other exercises, but also a stylish home decor accessory for your relaxation corner, living space, home office, and you will appreciate it when playing with children.
Each zafu is hand-made by Mrs. Lenka, exclusively for our Bohemia collection. We are celebrating traditional Czech handicrafts and those who keep them alive for generations to come.
FREE luxury brocade face mask with every zafu or zabuton order (while stock lasts).
The design of the brocade is that of pomegranate – a symbol of abundance, fertility, happiness, prosperity, fidelity and beauty. Historically, you could see this luxurious fabric used to create elaborate dresses for nobility, but also the clergy. The pomegranate itself is nicknamed the divine fruit, and you may remember that it was precisely this fruit of knowledge that Eve used to seduce Adam from paradise.
FEATURES
Dimensions ø35 cm x 17 cm and weight 3 kg
Made of luxury Czech brocade and natural materials
Hand-made in Czech Republic
Filled with cleaned buckwheat hulls with micro-massage benefit
Removable and washable top cover with extra long zipper for convenient removal
The inner cover with zipper allows you to add or remove filling and thus set your preferred hardness
Practical handle for easy carrying
Matching design with meditation cushion zabuton
Description
Care Instructions
Reviews (12)
Description
This meditation cushion zafu is hand-made in the Czech Republic by Mrs. Lenka. Each piece is an original. By combining high quality luxury materials and top craftsmanship, you are getting not only a practical prop for your meditation, relaxation and exercising, but also a stylish accessory to your living space, with a story.
You will love this meditation cushion zafu alone, and even more so in combination with a matching zabuton with dimensions 65 cm x 65 cm x 7 cm for an extra comfort.
Our Bohemia collection celebrates traditional Bohemian handicrafts – join us!
MATERIAL:
Top cover: Czech brocade – 55% cotton, 45% viscose
Inner cover: 100% cotton
Filling: Organic buckwheat hull
DIMENSIONS: ø35 cm x 15 cm
WEIGHT: 3 kg
If you want to know more about NAYAVITA YOGA or our eco conscious and sustainable yoga mats and props, check out FAQs.
Top cover can be removed and machine washed on a gentle cycle max. 40ºC. You can iron up to 110ºC and dry clean with perchlorine. Don't bleach and don't tumble dry.
Inner cover filled with buckwheat hull can be emptied and machine washed at 40ºC. You can iron, tumble dry at low temperatures and dry clean. Do not bleach.
Keep the buckwheat filling dry. If damp or wet, empty it out and leave to dry. If required, you can purchase new buckwheat and replace the existing filling.