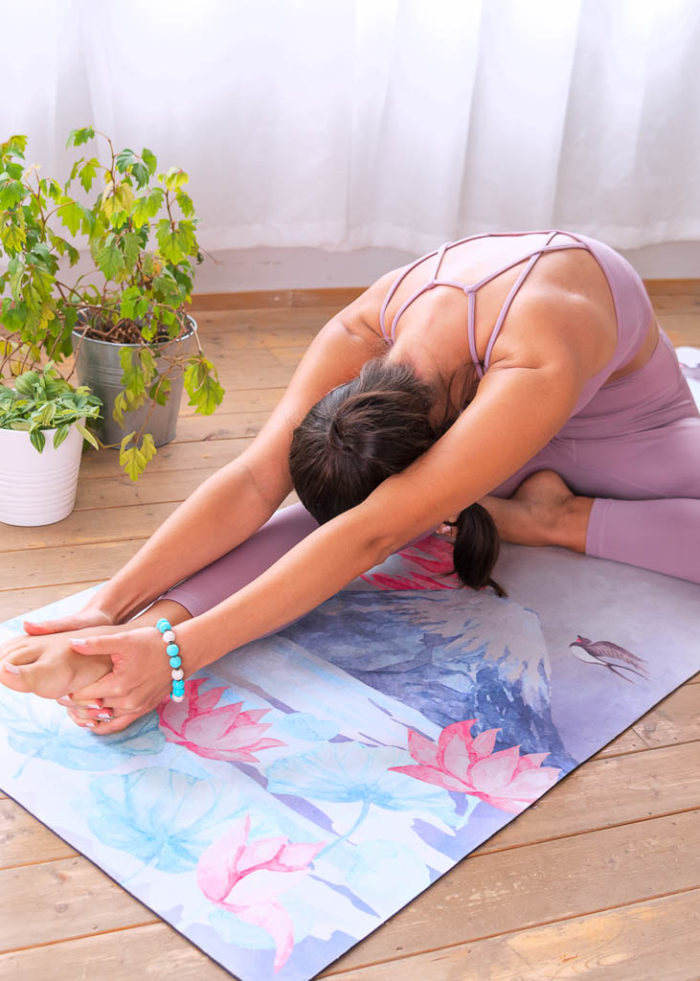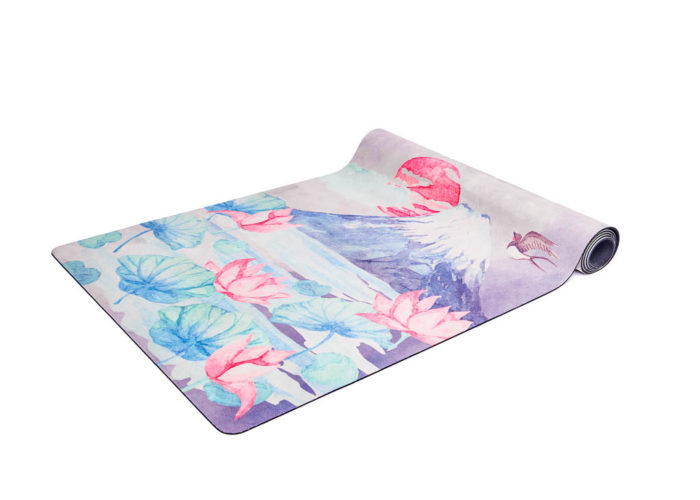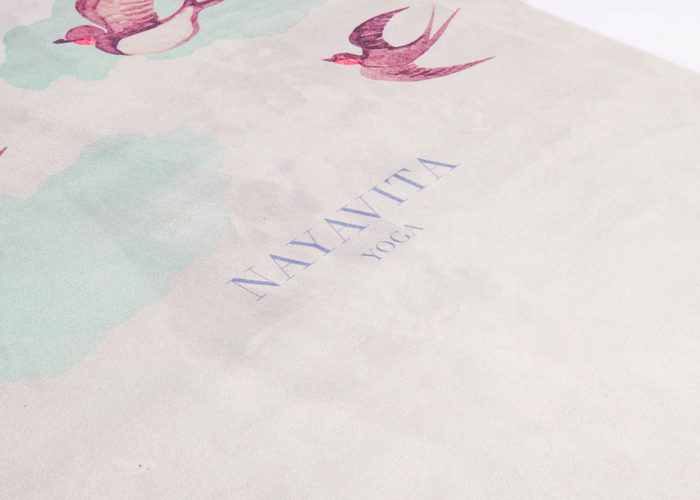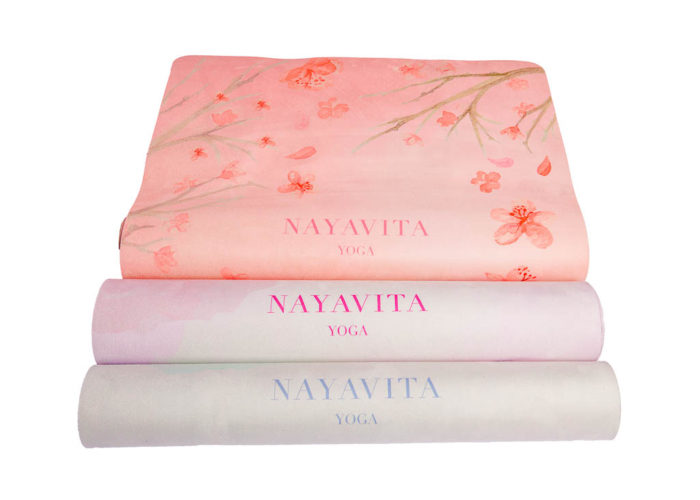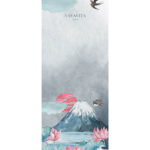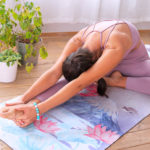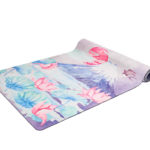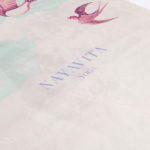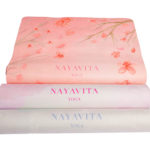 Fuji | Vegan suede exercise mat (3mm)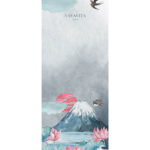 Fuji | Vegan suede exercise mat (3mm)
€ 76
€ 76
That functional cannot be beautiful? Our Japanese collection will show you otherwise! Pick your favourite from our luxury eco friendly yoga mats made from recycled plastic bottles turned into decadently soft suede. Every yoga mat was hand-designed exclusively for our Japan collection, and so with a high quality intuitively functional mat, you are also getting a unique accessory that will turn heads in the studio and out.
Mount Fuji is an integral symbol of Japan and a source of many legends and myths. This highest peak in Japan is also an active volcano, sitting on the border of three tectonic plates. It last exploded more than 300 years ago. Despite all of Japan's attractions, Fuji remains its most popular tourist destination. Many of the 200,000 annual visitors climb to the top at night to experience goraiko – sunrise from Fuji. After all, Japan is the land of the rising sun.
Fuji is at least from the 7th century a sacred shinto site, which is Japan's native religion worshipping unnatural gods kami. According to the Shinto belief, the dwellings of kami spirits are natural elements such as trees, lakes, streams, rocks and mountains. Kami from Mount Fuji is Princess Konohanasakuya, whose symbol is a cherry blossom.
FEATURES
3mm provide support, comfort and joint protection during your exercises
Soft to the touch recycled and recyclable suede has an anti-slip surface
Bottom layer of natural rubber is recyclable and biodegradable
Hand-made design is created exclusively for our Japan collection
Ideal for yoga, pilates, fitness exercises and meditation
We give discarded single-use plastic bottles new life. You give this life new purpose.
Description
Care Instructions
Reviews (7)
Description
Beautiful, unique, eco friendly and intuitively functional – that is our Japanese collection including this hand-designed vegan suede exercise mat. Take a walk with us under the sakura heavens protected by an ornate parasol.  Stop on the moon bridge to admire the blooming lotuses. Take a boat ride on a lake overlooking the majestic Mount Fuji and watch fishermen and his trained cormorant catch dinner for the royal family. Take a peek with us under the cover of this ancient culture full of symbols and legends that has managed to retain many of its secrets until today.
Using a special technology, we combined soft suede made from recycled plastic bottles with natural rubber to create a durable designer luxury that guarantees to turn heads. For an even better high performance support, the suede layer of each vegan suede exercise mat is coated in a non-slip surface. You can further enhance its non-slip properties by spraying a small amount of water prior to your exercise routine.
Approximately 15 disposable plastic bottles is used to create suede for each yoga mat. Natural rubber is, of course, biodegradable and does not contain any toxic substances, silicones or phthalates.
We give single-use plastic bottles new life; you give this life new purpose. Let's make a difference!
MATERIAL: Suede made from recycled plastic bottles (100% polyester) and natural rubber
DIMENSIONS: 183 cm x 61 cm x 3 mm
WEIGHT: 2.1 kg
If you want to know more about NAYAVITA YOGA or our eco conscious and sustainable yoga mats and props, check out FAQs.
Roll up or fold with printed side out. To remove any stains, use clean damp cloth. For extra stubborn stains, you can add a drop of gentle soap or washing up liquid. If needed, hand wash or machine wash on a gentle cycle. Leave out to dry. Protect from prolonged sun exposure.