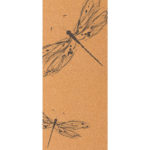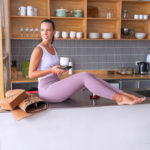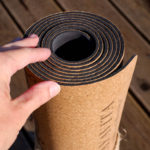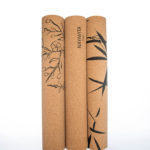 Dragonflies | Cork yoga mat (3.5mm)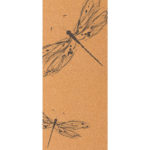 Dragonflies | Cork yoga mat (3.5mm)
€ 80
€ 80
Immerse yourself in the secrets of Japanese culture and allow your body and mind become one. 100% natural and sustainable cork yoga mat designed exclusively for our ZEN collection. The ideal helper for comfortable exercise in harmony with nature.
Dragonflies are known in Japan as 'victory insects', or kachimushi. They earned this nickname due to their hunting prowess, agility and perseverance. Dragonflies are fast and capable fliers who can hover but never fly backwards. Apart from victory, they are also thought to bring good luck.
This belief is based on an old Japanese legend, where when out hunting, the 21st emperor Yuryaka Tenvo was bitten on his arm by a bug. Before the emperor could come to more harm, a dragonfly descended as from nowhere and caught the offender. This intervention pleased the emperor so much that he named the place Akitsu-no, or 'Dragonfly Plain', in honor of the dragonfly.
FEATURES
100% natural materials cork and rubber
Biodegradable, anti-bacterial and sustainable
181 cm x 61 cm x 3.5 mm thickness for high performance support and extra comfort
Anti-slip surface on both sides
Quality materials for easy maintenance, durability and resistance
Suitable for all types of yoga, pilates and other exercises
Description
Care Instructions
Reviews (10)
Description
In NAYAVITA, we love cork! Biodegradable, sustainable, recyclable and anti-bacterial surface for all styles of yoga and other exercises. In addition, thanks to its anti-slip surface and 3.5 mm thickness, you will get the necessary support even during the most demanding exercise sessions. Cork yoga mat is suitable for all types of yoga.
Cork is combined with rubber using a thermal process without the presence of toxins, silicones and artificial adhesives for 100% natural result. An ideal eco-friendly addition to your exercise kit with beautiful designs created for our ZEN collection.
This cork yoga mat is a sustainable exercise mat and very easy to maintain.
MATERIAL: cork and natural rubber
DIMENSIONS: 181 cm x 61 cm x 3.5 mm
WEIGHT: 2.5 kg
If you want to know more about NAYAVITA YOGA or our eco conscious and sustainable yoga mats and props, check out FAQs.
Before first use, wipe the mat with a clean damp cloth to remove any remaining paint. Roll up the mat with printed side out and store in a cool, dry place.
To remove any stains, use clean damp cloth. If needed, you can add a drop of mild detergent. Leave out to dry. Protect from oil or common cleaning agents to prevent slipping or etching.