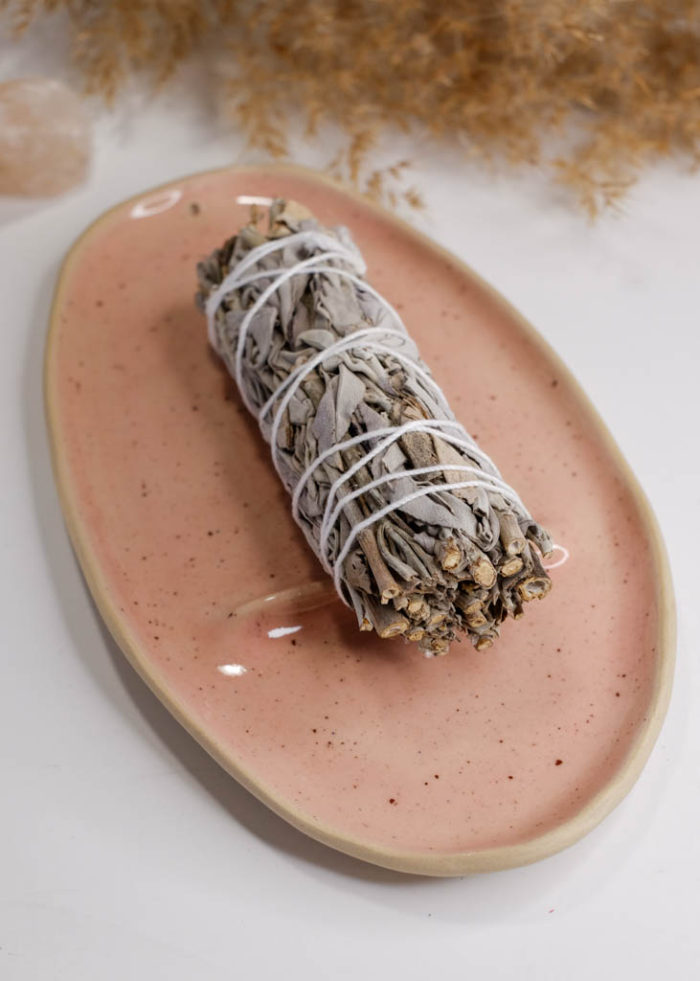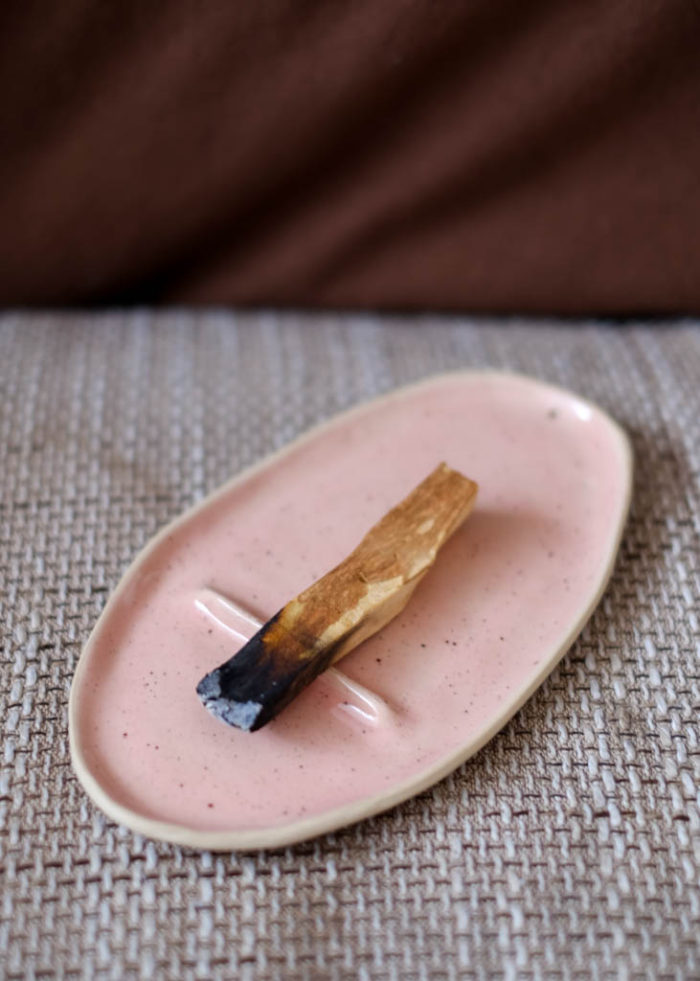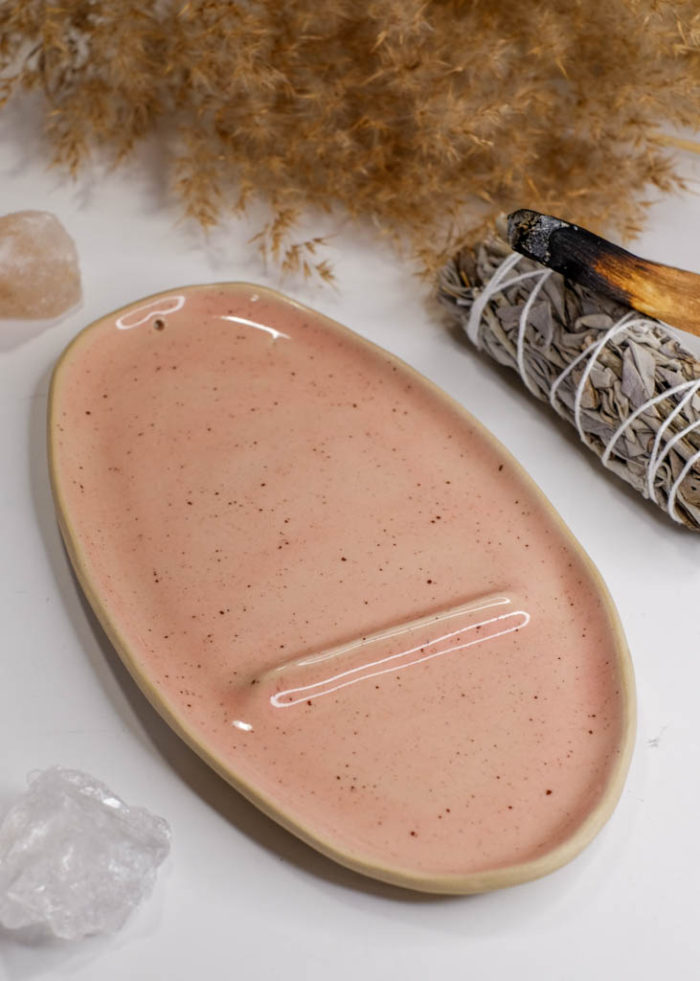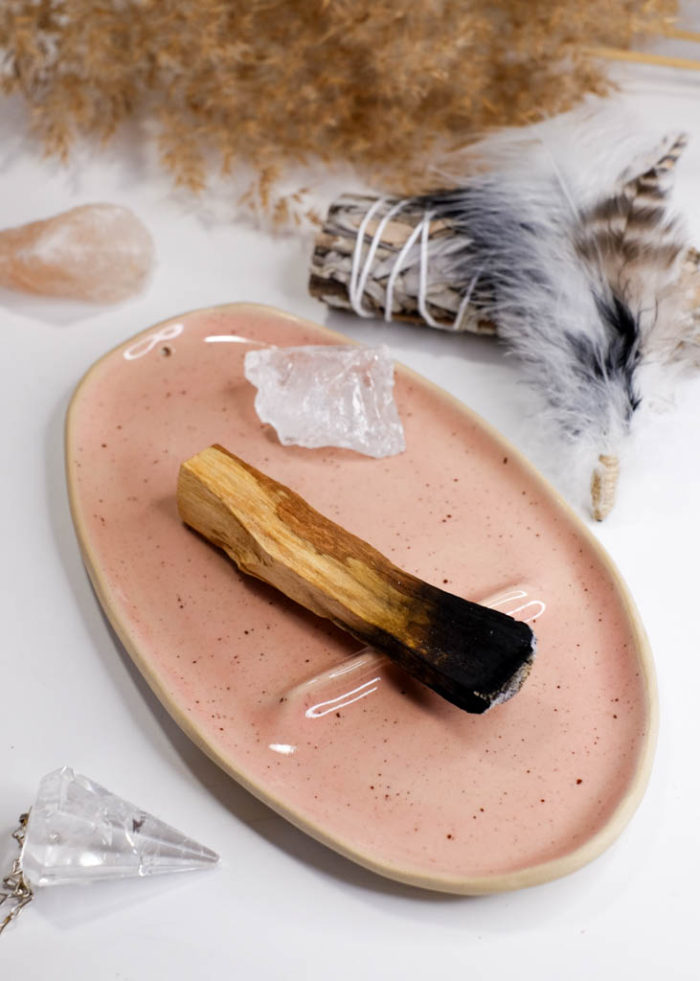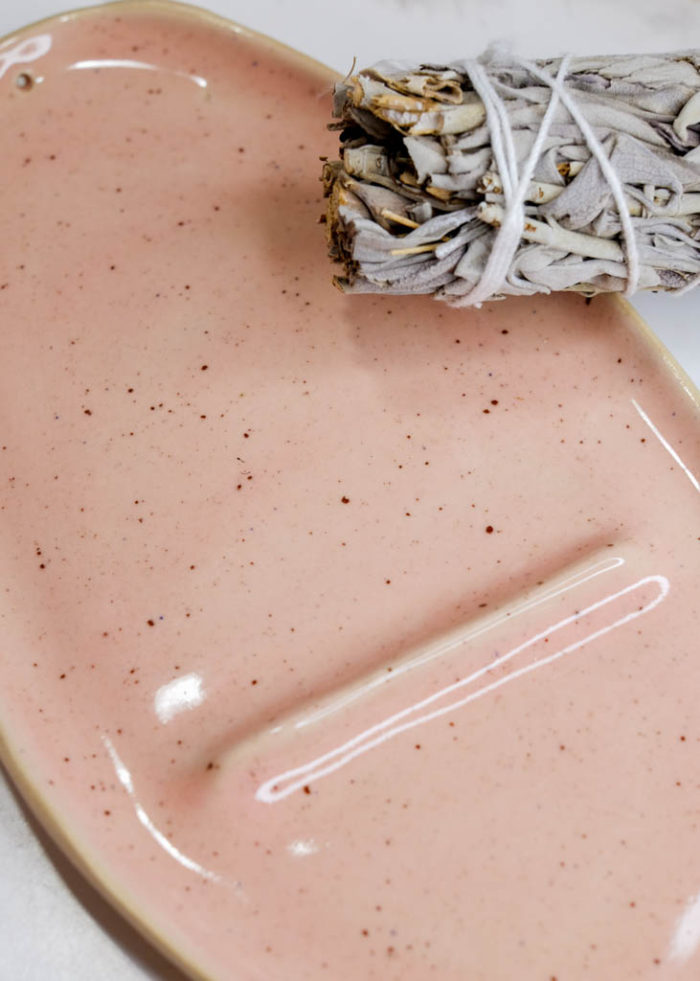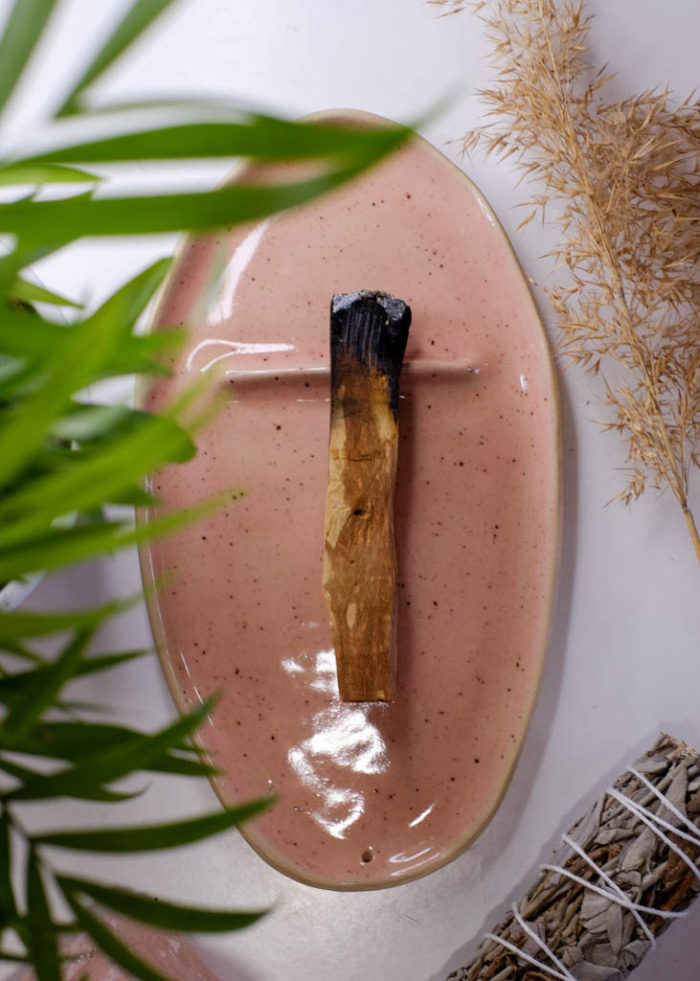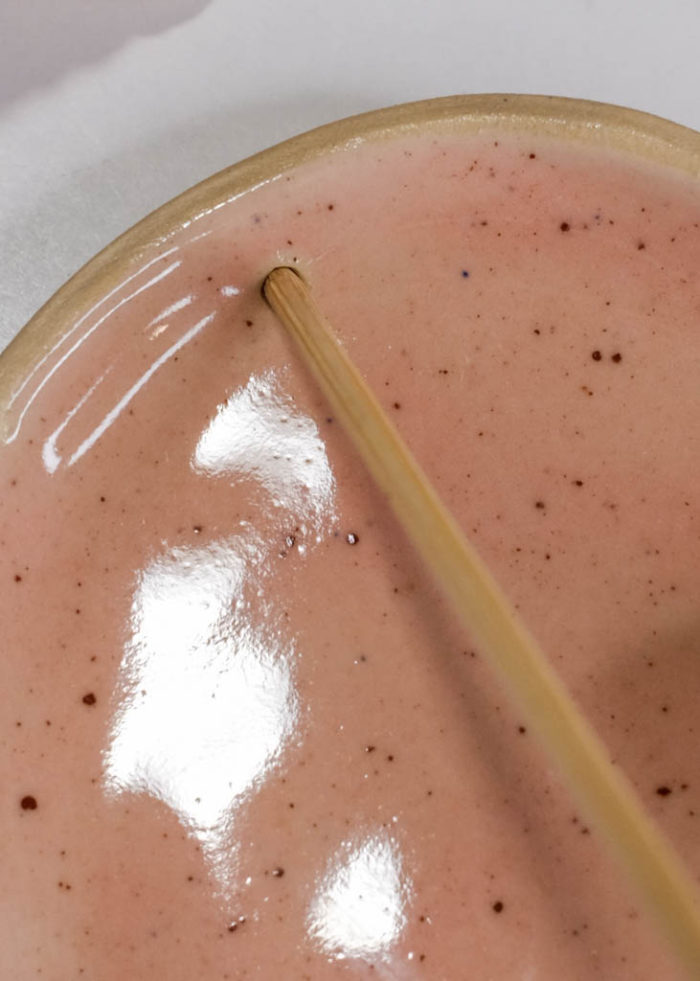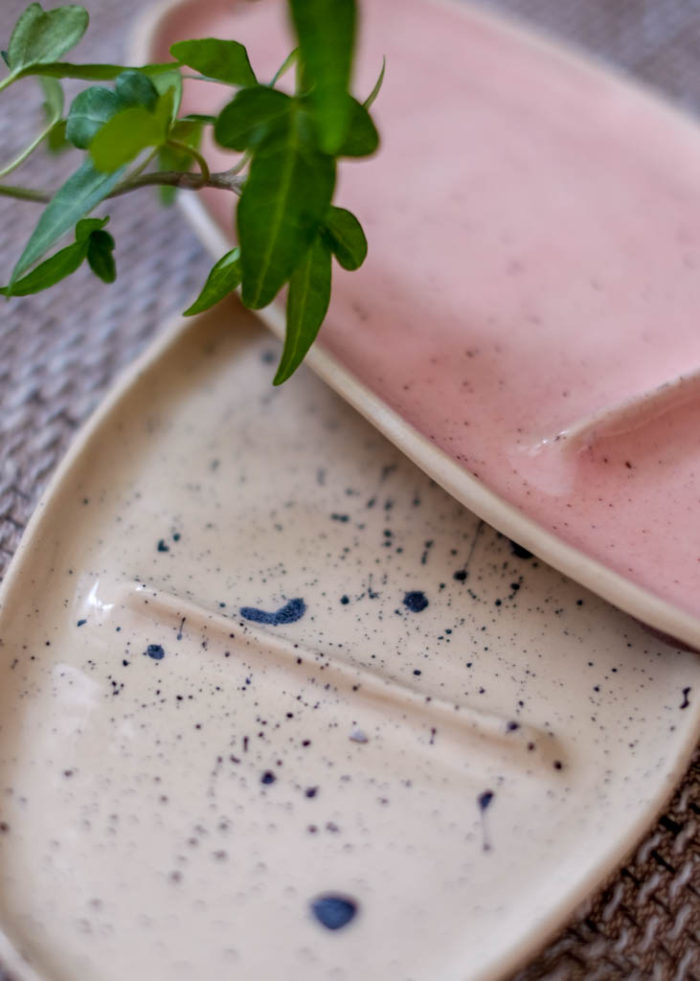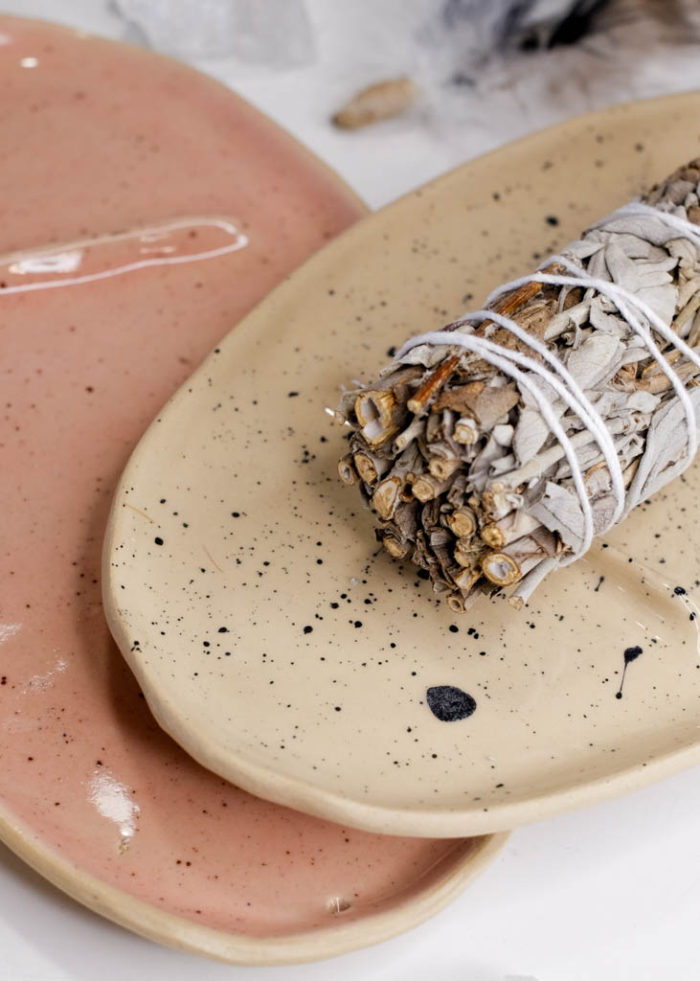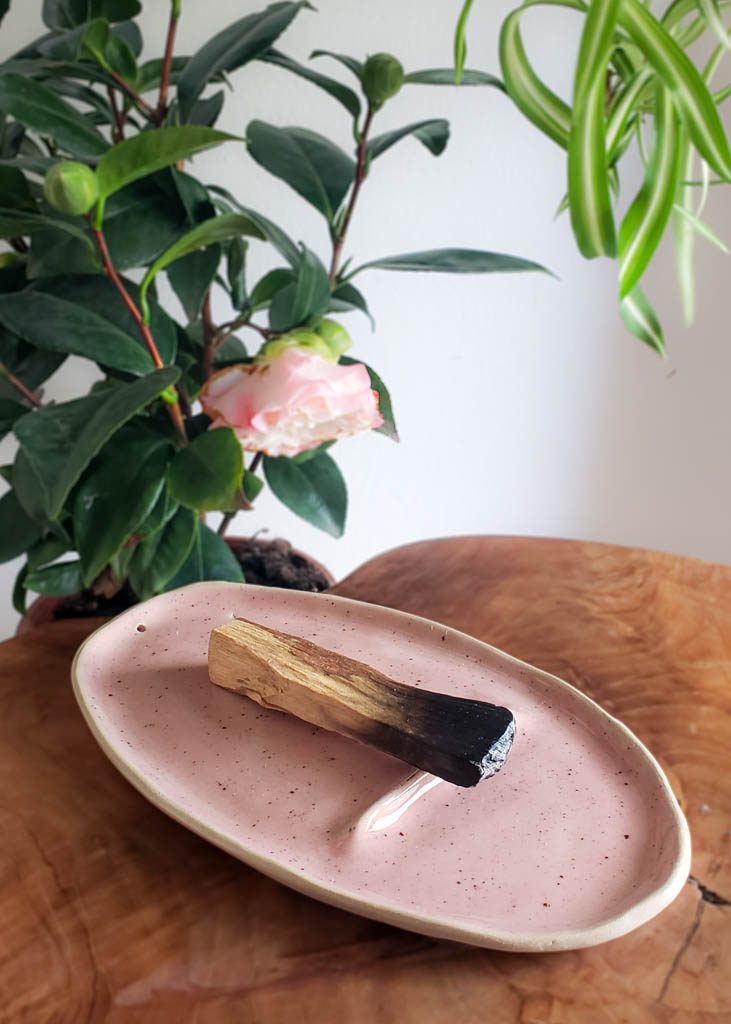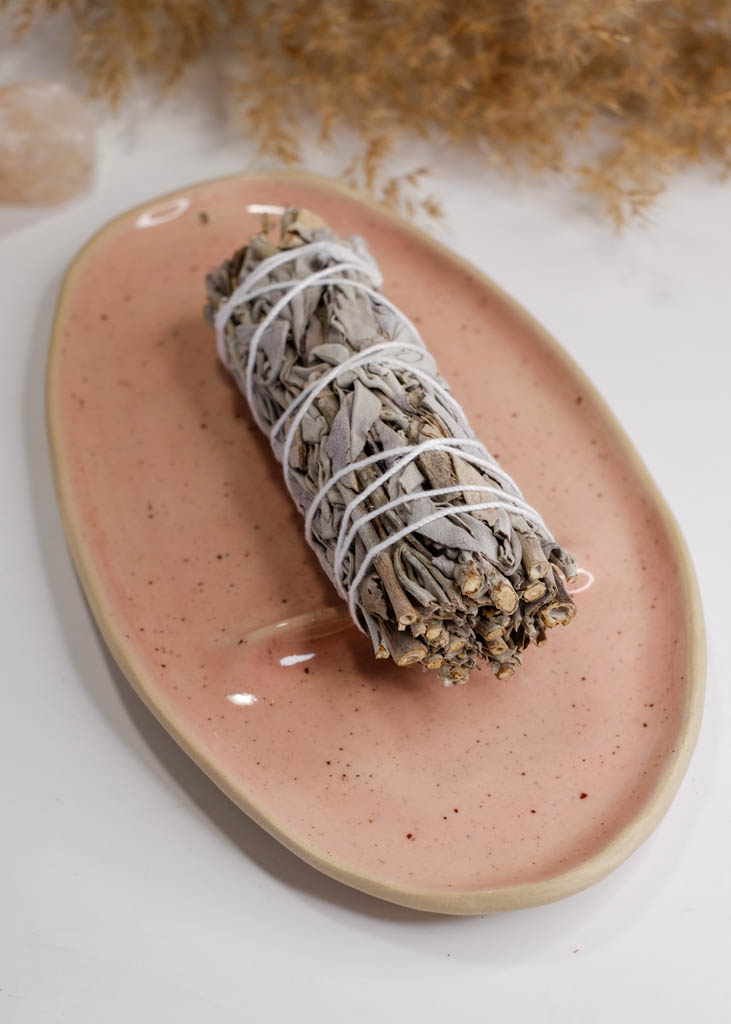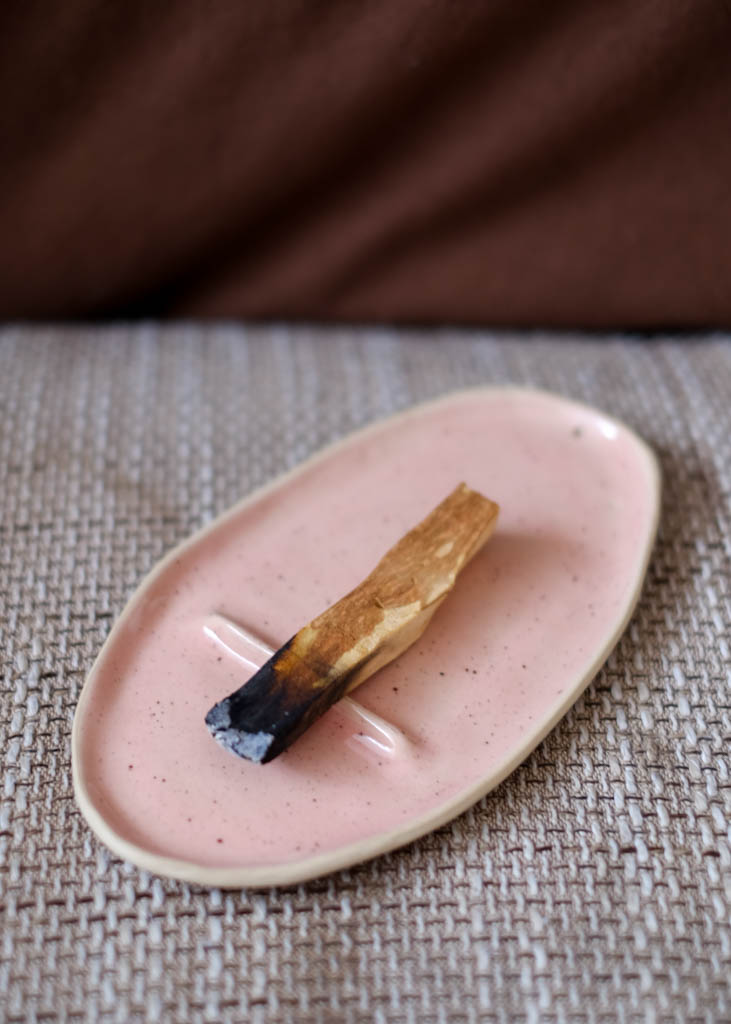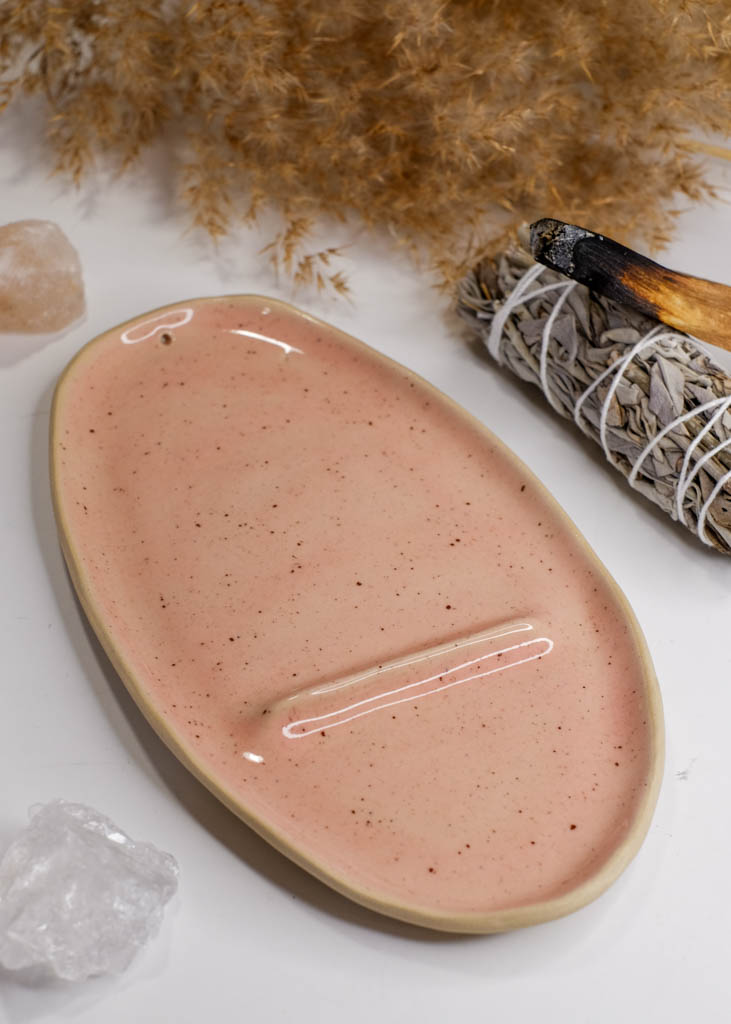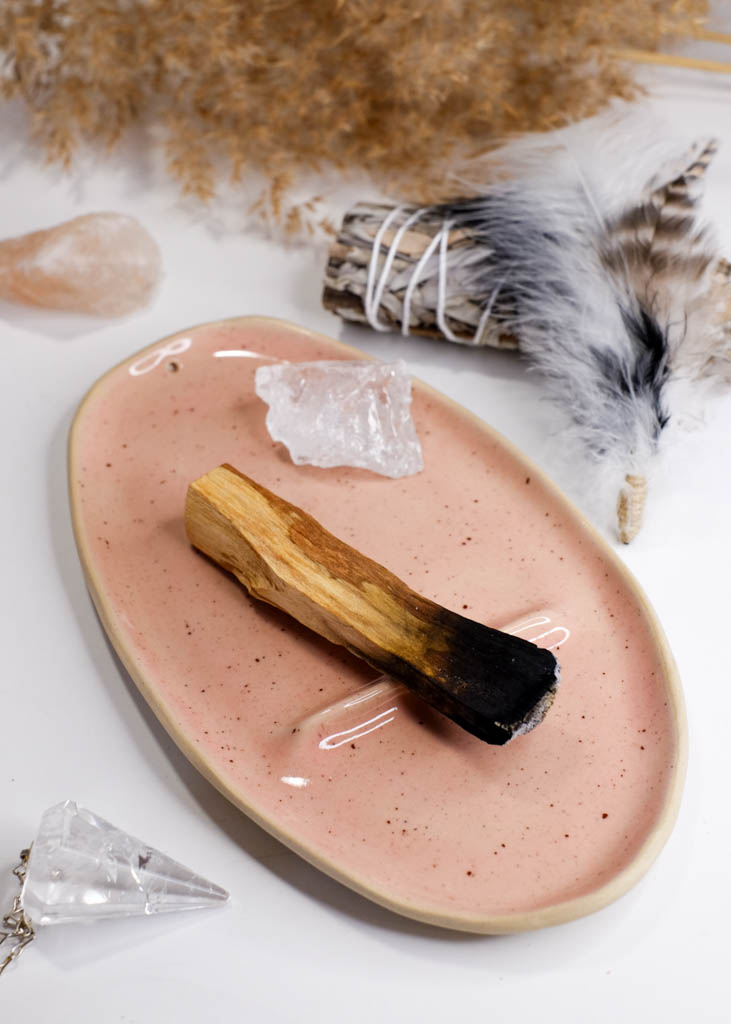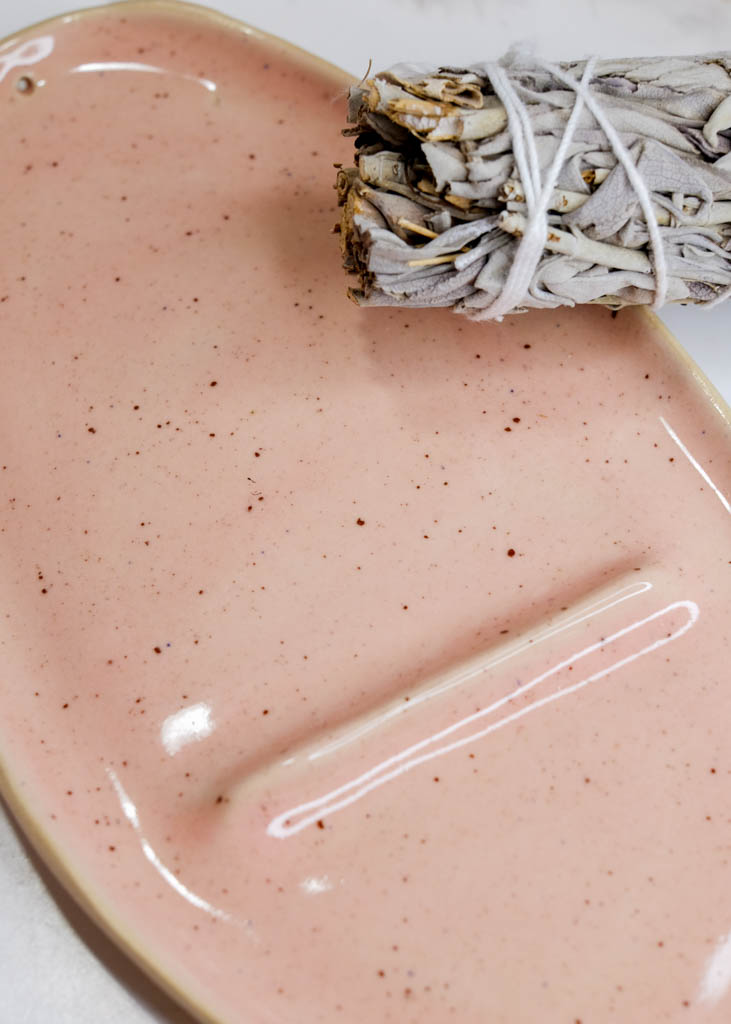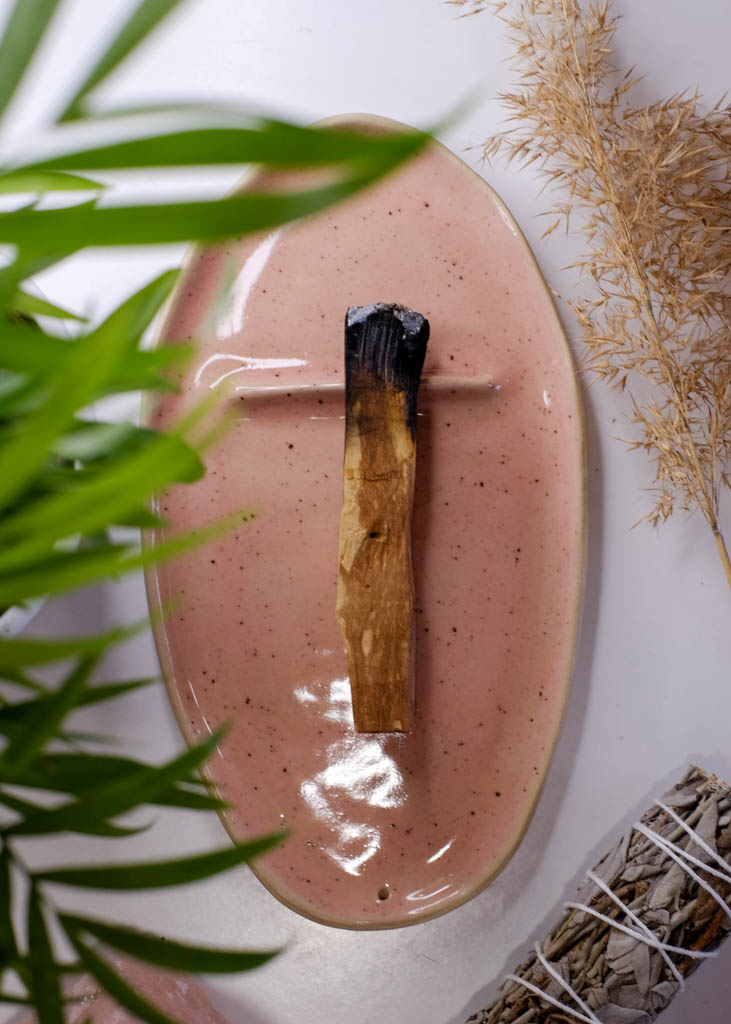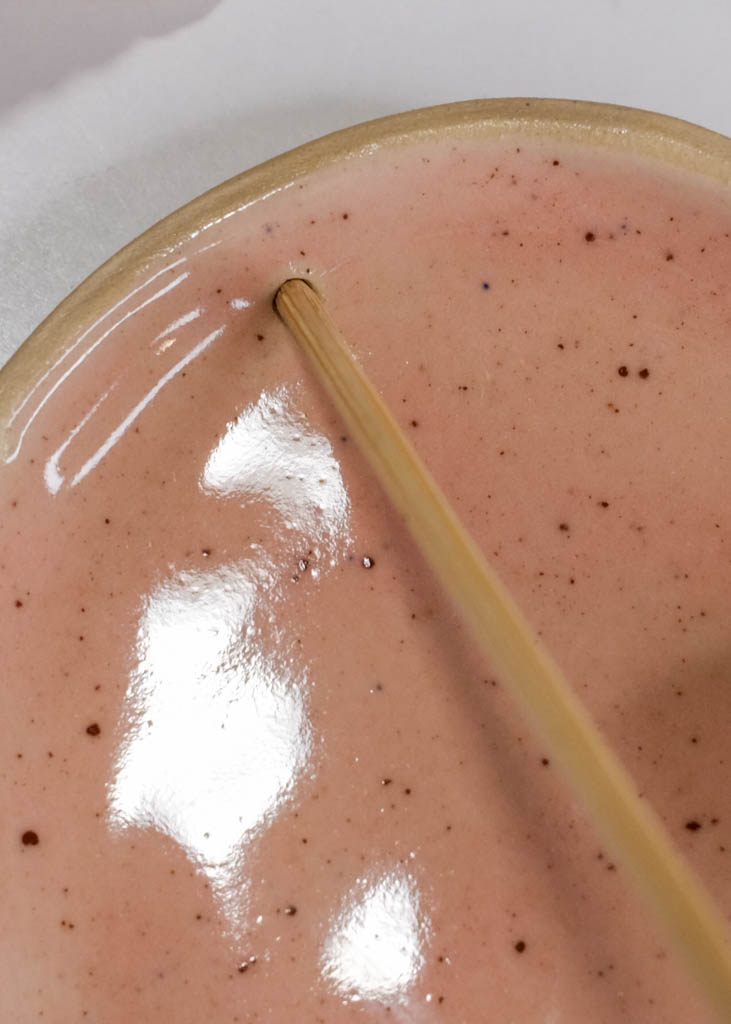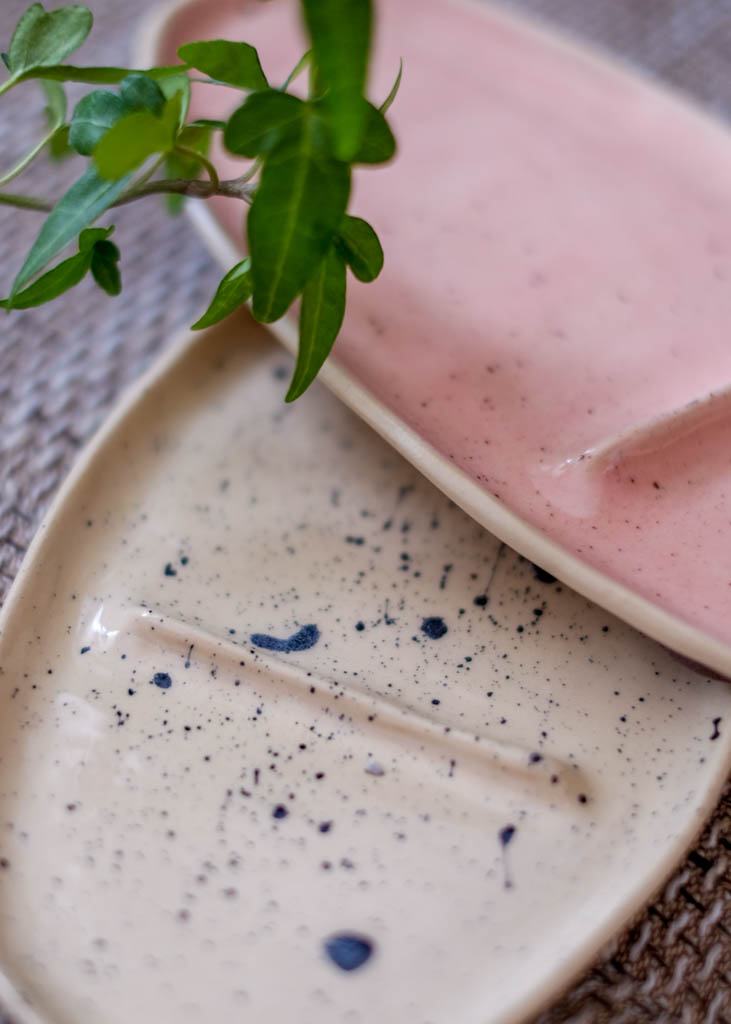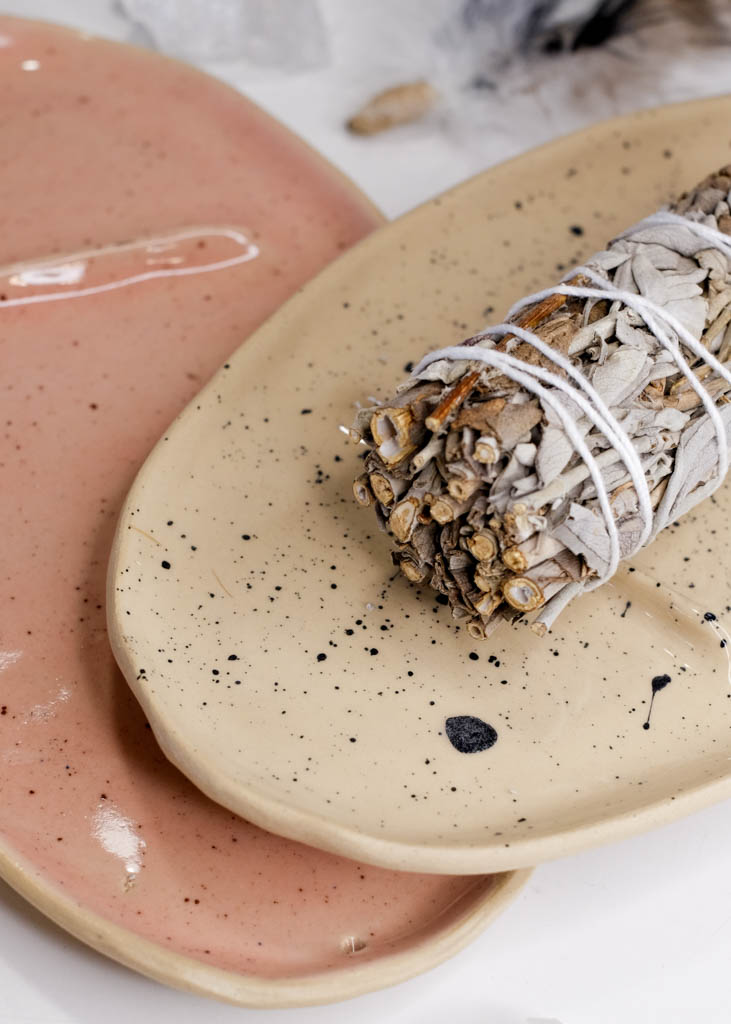 Smudge bowl Rustic Pink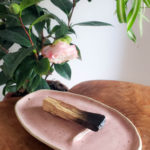 Smudge bowl Rustic Pink
€ 20
€ 20
Discover functional beauty. A beautiful ceramic plate not just for smudging. Hand-made with attention to detail, smudge bowl Rustic Pink is thanks to its raised partition and incense stick hole suitable for burning most incense, without the need for sand or salt.
Simply place smudge bundles and Palo Santo with the burning end raised up, and watch the ashes safely falling down on the ceramics. Wipe clean after use and store for next time. You can also use the ceramic dish as a candle holder to protect your furniture.
In Feng Shui, pink colour embodies the fire element full of passion and energy. It activates self-love, boosts feelings of love to others and fortifies relationships.
Description
Beautiful hand-made ceramic plate is a practical multi-purpose prop, as well as an elegant part of your home décor. Smudge bowl Rustic Pink has an intuitively functional design, perfect for smudge sticks, Palo Santo, incense mixtures and even as a candle holder.
Thanks to its no-spill design, when burning Palo Santo, incense bundles and incense sticks, the ashes fall safely on the ceramic dish. Protect your carpets, floor and furniture in style! No need for salt or sand insulation layer.
Slow down, take a breath, light your favourite incense and get carried away on cleansing waves of relaxation, meditation or ritual.
USE INSTRUCTIONS:
Place smoking smudge stick or Palo Santo on the raised partition, allowing the ashes to fall into the bowl. After use, put out the incense in a salt or fine sand and store for later use.
Place incense stick into the hole in the long end of the smudge bowl and light up.
When burning incense or incense mixtures, first put Himalayan salt or fine sand on the ceramic place. Place incense on this insulation layer and light up.
When in use, do not leave unattended and keep out of reach of children and pets.
After use, wipe the smudge dish clean for next use.
MATERIAL: ceramic
SIZE: 20 cm x 11 cm x 1.5 cm – each smudge bowl is an original. Size and colour may vary.
If you want to learn more about NAYAVITA YOGA and or eco conscious yoga mats and props, check out our FAQs.